In a rare move — the city council of Minneapolis is preparing to reportedly dismantle its police department. The City Council confirmed over the weekend that they indeed had plans (that appear to be veto-proof) to dismantle the city's troubled police department entirely and rebuild it from ground up.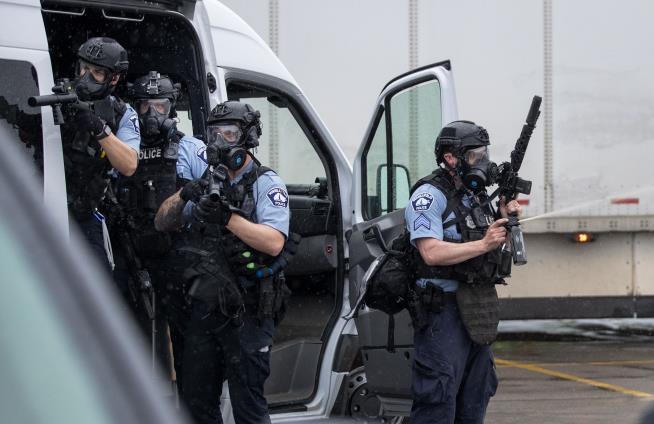 Police officers deploy to disperse protesters in the Target parking lot near the Minneapolis 3rd Police Precinct, following a rally for George Floyd on Tuesday, May 26, 2020, in Minneapolis. . (Richard Tsong-Taatarii/Star Tribune via AP)
Local news reports didn't help the matter when it was revealed that the department had an extensive history of trouble and harassing residents. Between 2007 and 2017, the department paid out more than $2.1m to residents and others who say they were sometimes even violently attacked by the police. There were a few cases that even saw cops encounter (sometimes sexually) prostitutes actually engaging with them before arresting them.
Comments
comments