Republican-led states are leading a new charge to force American college students and their families past and present to pay up or else. This week 6 GOP-led states helped special interest groups (including ehum Mohela) file federal lawsuits against the federal government in an effort to stop or halt entirely Biden's plan to begin mass loan forgiveness. As a result of these lawsuits, there are now some changes coming to the plan entirely and we're here to explain those changes so everyone understands the sheer cruelty the GOP seeks to inflict on America.
First up, in the original plan private loans were also in a number of capacities included. By private loans, this means Perkins Loans and whatnot. Private if you're unsure means that your loan probably came from a bank; a credit union, directly from your school, or something of this nature. Because of the lawsuits and the intentional sabotaging by the GOP — Biden has now ordered the plan altered. Private loans that were not consolidated before 29 September (no) longer qualify for forgiveness at all. Before anyone directs their anger at Biden for this, this is a direct result of the GOP's lawsuits and was not the original intention.
7 states so far have filed suit calling the move 'unfair and unconstitutional' however haven't provided much of an argument beyond 'loan services are being deprived of their ongoing revenue.' The new change mostly as mentioned before gooes against anyone who previously at any point took out private loans (Perkins loans and Federal Family Education Loans.)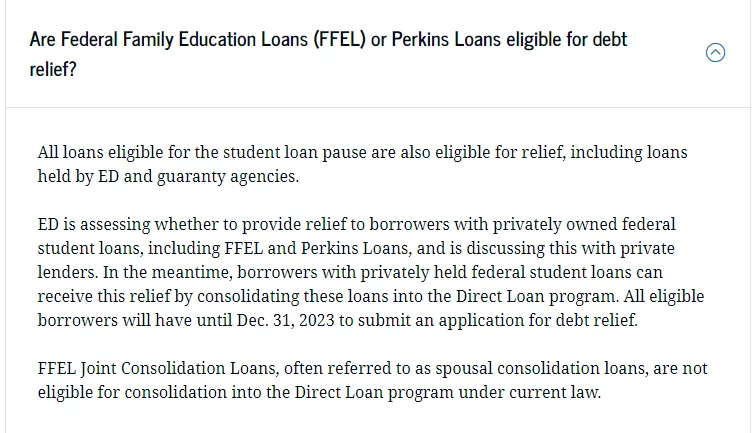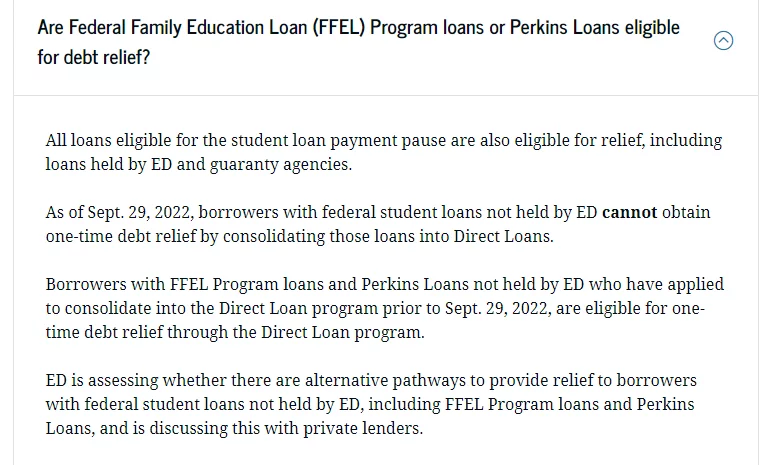 Reminder folks: some of you are being hijacked at your chance of debt relief because Republicans are in bed with big banks and private lenders. They are trying to argue that by students being allowed to consolidate their loans into government held loans that their bottom lines would be hurt. As the old saying goes, in America, it will always be profits over people.
Comments
comments