This weekend saw even more crime than before in New York City even amid Eric Adams' long list of proposals to combat them. This time on Saturday two innocent homeless people were shot multiple times while they were sleeping in Manhattan in the frigid cold. One of them is understood to have been shot dead the other is recovering after having been shot in the arm. Police say that the shooter has not been identified because he was captured on video wearing a balaclava.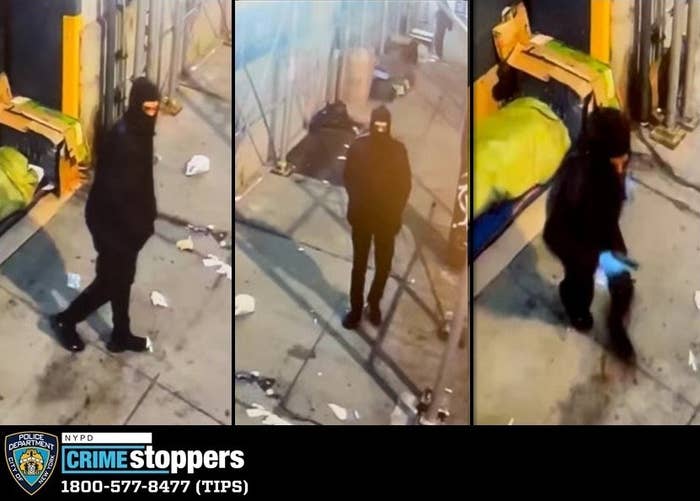 The first attack reportedly occurred in the Soho area of Manhattan shortly after 5am Saturday when the victim woke up to being shot in the arm and the man preparing to shooting again. When he woke up — he managed to startle the assailant and he ran off. The second attack occurred about an hour later and the man was shot in the head while wrapped in a sleeping bag.
IF YOU ARE UN-HOUSED IN THE MANHATTAN AREA PLEASE PAY ATTENTION TO YOUR SURROUNDINGS. THIS MAN IS STILL ON THE RUN AND THEY HAVE NO IDEA WHO THIS IS.
"We're talking about two individuals that are homeless, the most vulnerable people in the city right now," NYPD Deputy Chief Hank Sautner told reporters Saturday evening. "We have extended no shortage of manpower to get this investigation on track."
IF YOU OR SOMEONE YOU KNOW has information relating to this attacks the NYPD would like to speak with you at the number on the photograph.
Comments
comments