HEALTH WARNING: Tyson Foods has issued a health warning/recall notice this week after reports surfaced that some of their popular chicken meat might be contaminated with listeria. According to the company, some 8.5m pounds of their Tyson Chicken has been recalled that were originally made inside a Missouri plant between December 26 and April 13.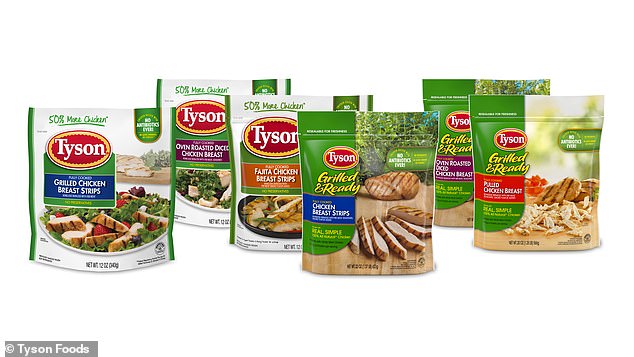 The location is understood to be Dexter, Missouri, between December 26, 2020 and April 13, 2021, according to a statement released by the company Saturday night. 
'We are taking this precautionary step out of an abundance of caution and in keeping with our commitment to safety,' Scott Brooks, Tyson Foods senior vice president for food safety and quality assurance, said in the statement.
Comments
comments