Following the publication of our initial report last night on the case of an Onlyfans performer arrested in Tennessee for criminal HIV exposure — more information has since surfaced. On Thursday evening, an arrest affadavit complaint surfaced online confirming some of the allegations made against Brandon Duncan (aka @Md_1Smile.)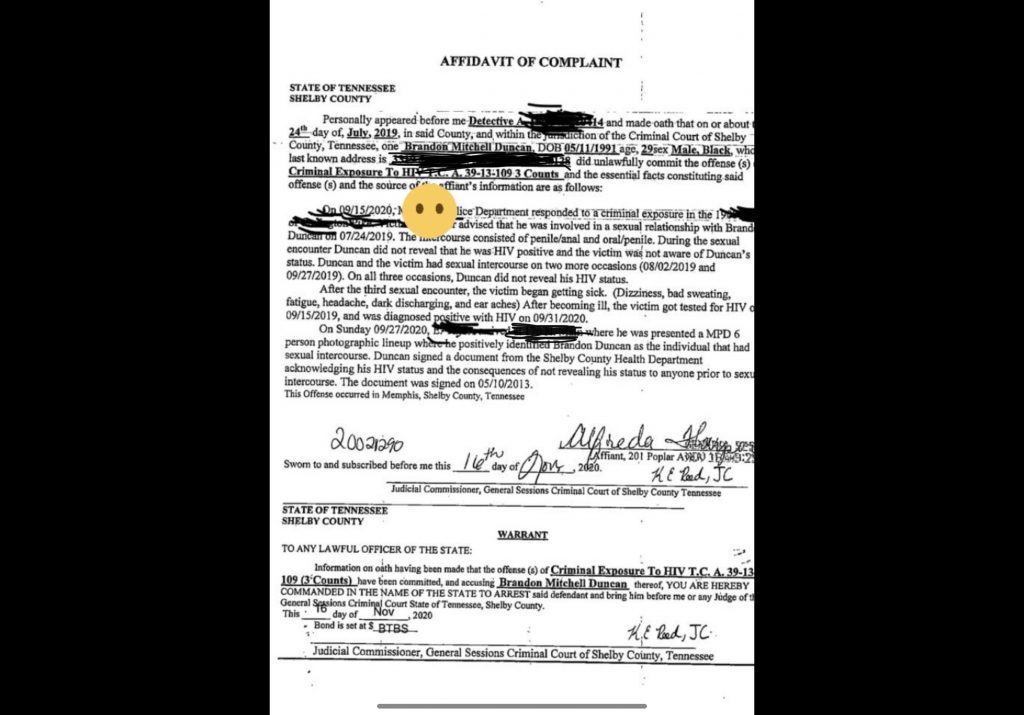 The affdavit shows that Duncan not only appears to have known what he was doing, however, also appears to have known as far back as 2013. This goes against many of the claims on social media that the encounters may have been consensual with his performative partners.
In the same affadavit, Duncan appears to have signed the document acknowleding what he had did and understood the consequences of his actions under Tennessee law.
Comments
comments