MEMPHIS, TENNESSEE — Onlyfans.com is once again in the news this week but this time the controversial subscription site is in the news for reasons it likely wishes it wasn't. On Wednesday, reports emerged that a popular Onlyfans performer was arrested in Memphis and charged with 3 felony counts of criminal HIV exposure. The case is pretty fresh as records show he was arrested on the 16th and booked the same evening. Per records he appears to have posted $50,000 bond as of this writing.
His social media profile has been identified as @Md_1Smile (content warning: please don't visit that profile unless you are of legal age to do so in your locality.)
UPDATE: This story has since been corrected to reflect that upon obtaining a copy of the warrant used that initially it was one victim on 3 instances and not 3 victims on 3 instances. Our US editorial team has posted the warrant as seen on social media below.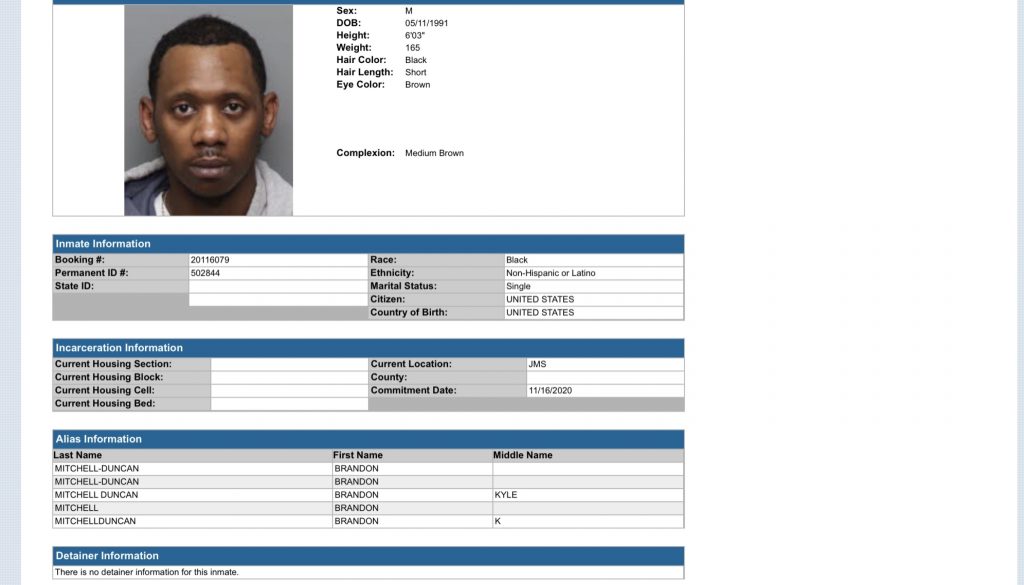 The story gets pretty wild beyond this point. According to court records reviewed by Daily News America, the man has been identified as Brandon K. Mitchell Duncan —- who goes by a variant of reported aliases.
Court records show that the man so far has been charged with 3 felonies related to criminal exposure to HIV. Under Tennessee law, more charges could follow if more victims come forward. Following a meeting with a judge this week, he is now due back in court in January.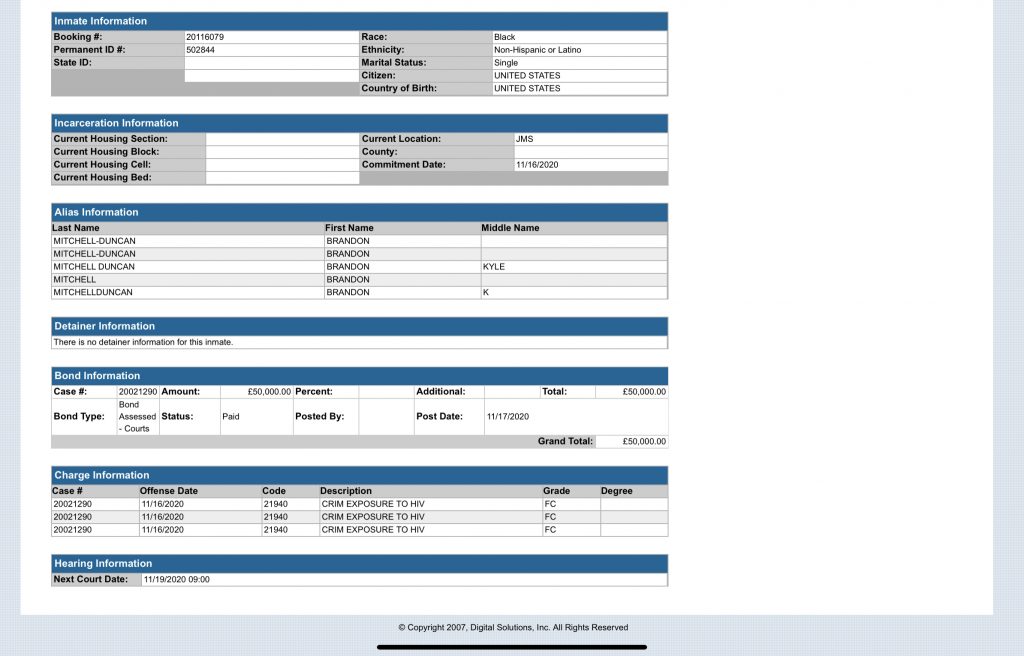 ———
Editors note: We'd like to remind people that this is not and should not be an excuse to stigmatize HIV positive people. HIV is not a death wish and people often can lead happy and healthy lives. Thus, it is always important to not only protect oneself but always to ask questions when it involves sexual intimacy with another individual you may not know.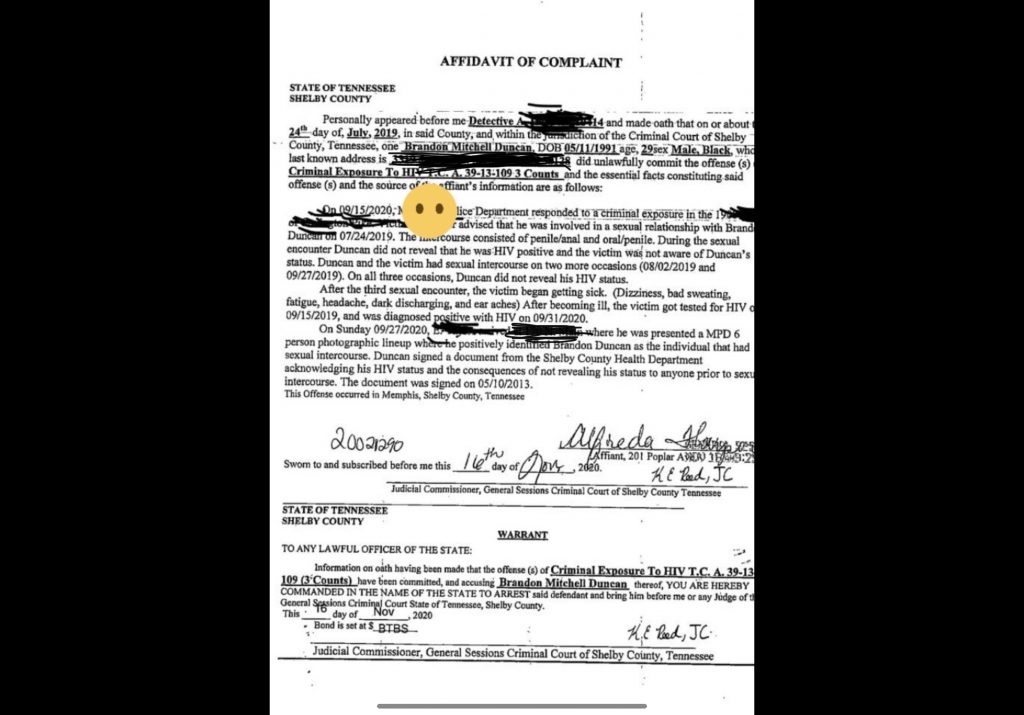 Notice: Not to be confused with our other platform, we, are the American version of a British newspaper by the same name. We are not British, we are Americans based in the United States.