That's because in the 231 year history of the "First Lady" role — no other first lady has ever held a paying job while in office. Dr. Jill Biden (who also holds a PhD) will reportedly keep the teaching job she's held for so long even while Joe is President. Biden also taught while Joe was Vice President during the Obama era.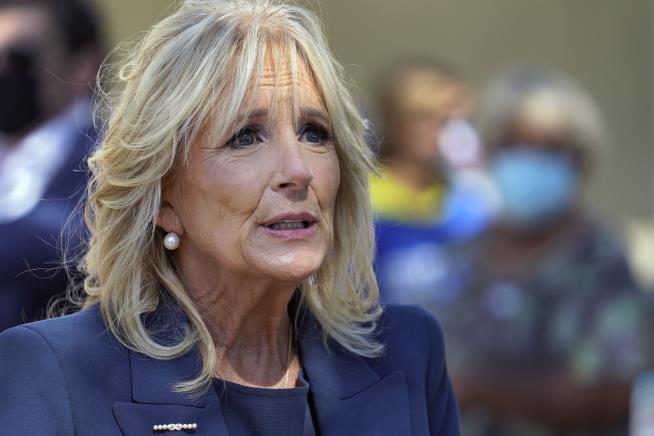 Jill Biden speaks to reporters while campaigning in St. Petersburg, Fla., earlier this month. (AP Photo/Chris O'Meara)
It's a refreshing scene for America as the First Lady role will now be filled by someone who gleefully wants to interact with the American people and push for promising policy changes.
Comments
comments