New Zealand 's Jacinda Ardern has won re-election as prime minister by a near landslide. According to reports, the beloved Prime Minister won 48.9% of the vote with nearly 80% or so of the votes counted by the time this article was written.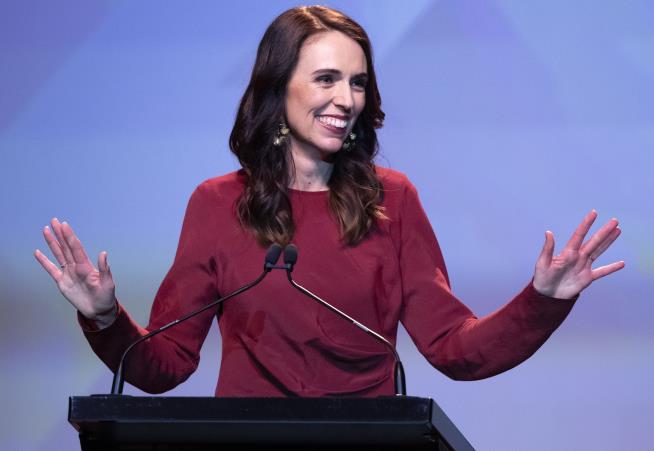 New Zealand Prime Minister Jacinda Ardern gives her victory speech to Labour Party members at an event in Auckland, New Zealand, on Saturday. (AP Photo/Mark Baker)
Known for her empathetic approach to governing; several controversies, a terrorist attack, and now the Coronavirus —- Ardern and her party are expected to cruise to a governmental majority later this year. A Labour majority would be a first in decades.
Comments
comments