And that could spell out a bit of controversy for parts of their massive fanbase. According to the NFL, masks will be req'd to be worn by fans league wide if games are to actually have fans at all this season or year. The NFL confirmed the news on Wednesday amid reports that both the New York Giants and the New York Jets will not allow fans at all during their games until at least 2021.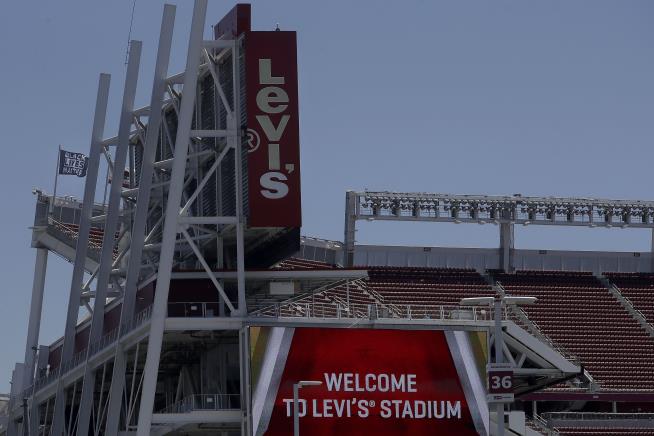 A Black Lives Matter flag flies at Levi's Stadium, the NFL football home of the San Francisco 49ers, in Santa Clara, Calif., Thursday, June 25, 2020. (AP Photo/Jeff Chiu)
Also according to the league — at least 59 players league wide have tested positive for the Coronavirus so far.
Comments
comments